6Sixty Design is a brand dedicated to the art of bespoke built forged wheels.
Created by professionals with passion, enthusiasm and dedication, 6Sixty Design have a depth of expertise rarely found in the Automotive forged wheel market.
Founded in 2014, 6Sixty Design has continually grown, developed and strongly established itself as a high end, executive and performance forged wheel line.
Our head office is located in Luton, just 30 miles North of London, UK.
6Sixty Design reaches out to and meets the requirements of those motivated by performance, style, brand and luxury.
"I want 6Sixty Forged wheels to make customers look back at their vehicle when they walk away, in the same way I always wanted to."
The feeling you get when you see the "
wow
" on a young child's face as you drive past. The appreciation you receive from a fellow enthusiast or vehicle owner. The feedback you get on just how much better your vehicle drives and performs.
Off the shelf options just don't cut it anymore. I know the time buyers put into choosing their car. I understand the drive and dedication to a brand of motor vehicle. For me, there are still improvements to be made and this is why I started 6Sixty Design forged wheels with my co-owner and good friend IA.
A professional athlete needs the right footwear. Whether we are talking about motor racing, super cars or luxury vehicles, the correct wheel setup cannot be underestimated, but is often over looked.
Our passion, knowledge, attention to detail and love for the vehicles that our customers own are all major factors in why 6Sixty Design continually gathers traction on a global scale for motor vehicle owners.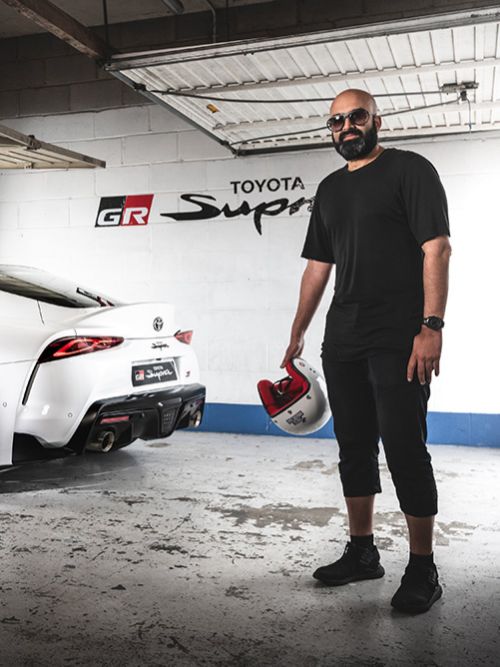 Although my background has for many years  been in the performance sector, with ownership of Evolve Automotive and Co-Founding of Eventuri Intakes, aesthetics has always been close to my heart. I love good design whether it be cars, clothes, sneakers or architecture.
"Starting 6Sixty allowed me to do something that I had dreamed about for a long time."
To design my own wheels. With my history in tuning cars the monoblock range allowed me design wheels that are not only nice on the eye but also perform better than factory supplied wheel due to their lightweight. LIghter wheels are an often ignored performance modification. They affect all aspects of the driving experience from acceleration, braking and handling. Combining the two is a win win for me.
There is an old english proverb that says "clothes maketh the man" and I believe wheels maketh the car. A set of well designed wheels can transform the way a car looks and make it stand out from the crowd and express the owners individuality.
Our Ethos
To continually push the boundaries of art and engineering with the result being the most powerfully emotive wheels in the industry.
Our Ambition
To inspire, and to exceed the expectation of performance and luxury for vehicle owners on a global scale.